Incarnadine Press publishes games and more from Michael S. Miller and Kat Miller.
About Michael S. Miller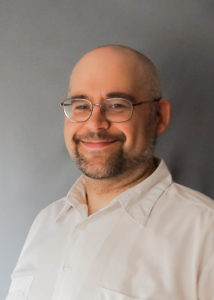 Michael S. Miller has played with stories all his life. As a game designer, he has published the superhero role-playing game With Great Power. As a writer, he pens the sword-and-sorcery tales of Oshala the Hex. He lives in Pennsylvania with his wife, three cats, and far more books, comics, games, and movies than his grandchildren will possibly want to inherit.
To be honest, the most widely-read item here is about another game: A Manifesto on Mastery.